Get to know what others have to say about Nutrilogy! Here are a few testimonials from clients' I have worked with throughout the years.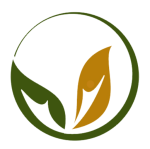 I would definitely recommend Swati as a nutritionist. She has assisted me greatly with my health, well being and weight over the past one year. My friends in hometown were surprised to see me all toned up in one year. She taps into this with advice that is easy to follow and, most importantly, doesn't require starvation, especially for busy people like me who cant concentrate on work with empty stomach. Thank you Swati!
I am getting married in May & I started the Nutrition Bride Enhancement programme in January. I have already started seeing the results which includes radiant skin, higher energy levels, better sleep, feeling calmer and have lost weight. Swati started with a 28 day detox for me and now I am on bridal maintenance programme which includes sessions on mindfulness, how to de-stress at such a busy time, recipes, meal plans and supplements. I have also joined yoga classes on her recommendation. Thank you Swati for all your support and encouragement. You are an amazing soul.
I have just finished your 28 day Detox programme and I feel so much better in myself with having more energy, improved sleep and beautifulradiant skin. The best thing about the programme is that at least its not a juice only or soup only diet and you can eat proper food. I would like to thank you for your advice and positive encouragement. I have recommended this programme to my friends already and they will be contacting you shortly.
I suffered with gut issues such as gas, bloating and frequent cramps for about five years. I had tried numerous drugs prescribed by my GP to help me with the symptoms but nothing seemed to work long term. My friend told me about Swati and I booked an appointment to see her last year. She recommended her gut rehabilitation programme for 12 weeks to me. Making changes to my diet seemed difficult initially but once got into a pattern of eating and buying certain foods, I haven't looked back, I no longer suffer from any gut issues at all. I have also lost 7kgs in weight and feel so much better.
Extremely knowledgeable about nutrition and anything to do with health. I consult Swati on all aspects of nutrition whether it involves me or my husband. In 2014 I was diaognised with 1st stage cancer in my ovaries. Based on doctors opnion I got my surgery done, and on the other side followed all the advice given by Swati to eradicate cancer cells within me. Clean diet, lifestyle modifications such as de-stressing, meditation, sleeping for 7 hours, EMF protection plus supplements. I have been following her recommendations since and all my recent reports are absolutely normal now. I feel great!
With long working days and little time to think about what I was eating, food had to be quick and easy. Since my first consultation with Swati my diet has totally changed. Now I know what to buy, where to buy it and how to create delicious nutritious food in an instant. I have found Swati to be extremely knowledgeable about nutrition and functions of the body. She has really helped me to feel well again. I really trust her advice and my life has been turned around since meeting Swati. I would highly recommend her.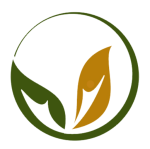 Book your 10-minute free discovery call today!